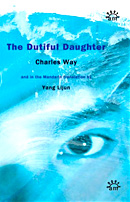 The Dutiful Daughter was inspired by visiting China and working with Chinese actors, who told me how the cultural revolution effected their lives. Rather than write about this directly I used the legend of Pericles (as told by Shakespeare) to look at a family torn apart and brought together again by the changing tide of history. This is a folk tell set on a long-ago island just off the coast of China.
Synopsis
Ke Xin is a princess brought up by Hashi – lord of 'The island of joy'. One day a stranger arrives at the harbour, who claims to be her father. Is he mad or has Hashi not told the princess the truth about who her background? Thrown into confusion Ke Xin runs away with her student friend and lover Li Yi. The two men who both claim to be her father set out in pursuit and find more than they bargained for.
Cast size
The play was written for a cast of 6 (4M 2F).
Characters
Narrator
Satto
Hashi
Li Yi
Ke Xin
Xiao Bai
Reviews
"The Story has power and stature and much engaging humour – a deft script with wide audience appeal.' The Stage
'A rare and mature piece of children's theatre, in both thought and form... it satisfies on every level.' The Guardian
Production history
The play was fisrt produced by the West Yorkshire Playhouse, and Chinese Crackers in Association with Sichuan People's Art Theatre. It toured to older teenagers but is suitable for all
The Dutiful Daughter

is published by Aurora Metro Press in English and in Mandarin (translation by YANG LIJUN)
Also available from Amazon
Suitable for older children and teenagers.